Monitoring Guard
LazyNanny™ is a really simple monitoring solution. Mailing and SMS/Texting whenever your monitored object is no longer on/up/running/responsive.
In just 2 Steps you're Set and Ready to Go.
Try it, it's Forever Free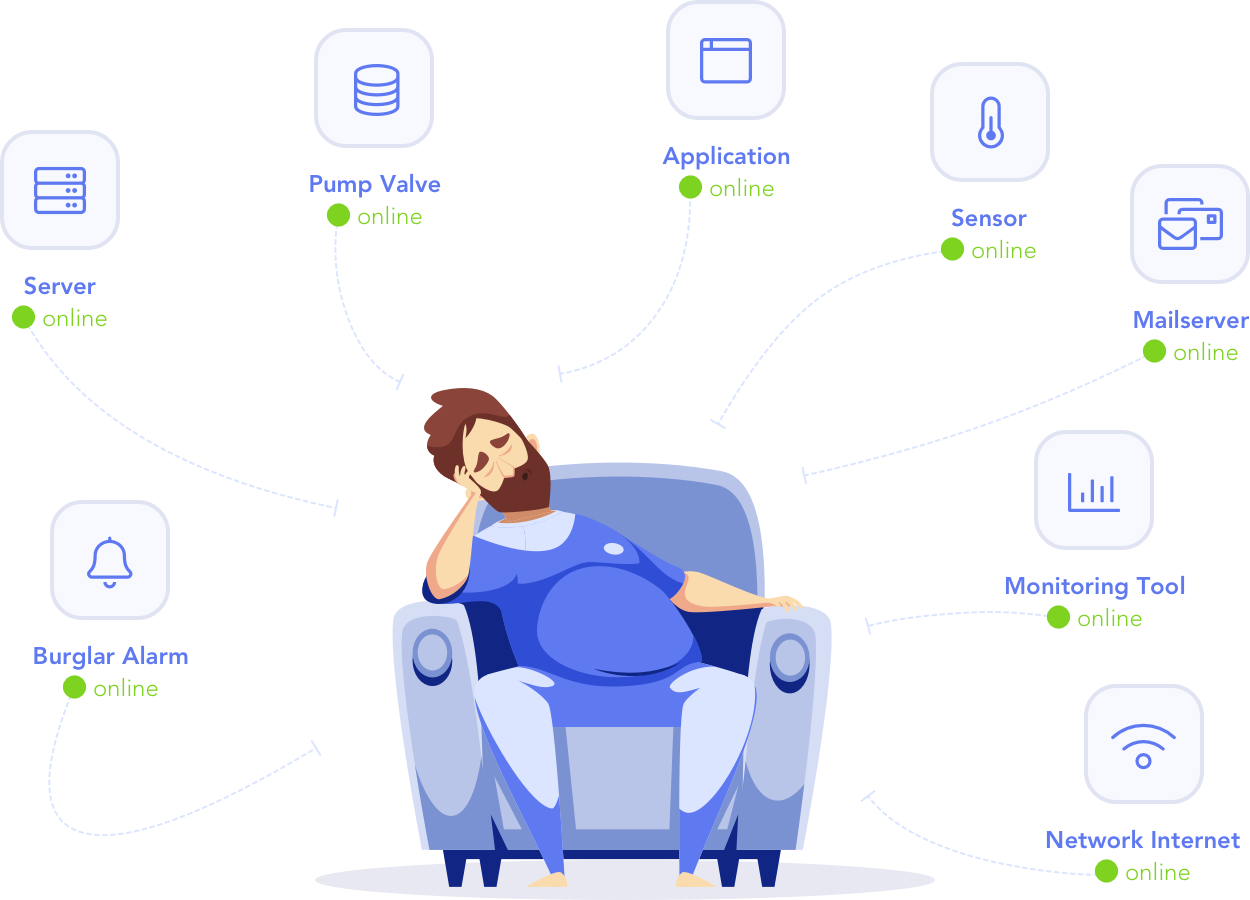 LazyNanny™ is an off-premise monitoring guard
Always on duty
24×7
Who is LazyNanny
LazyNanny™ is not a full-fledged monitoring tool,
no need to install a Monitoring Suite stack. In fact, no monitoring software is needed at all.
It's That Simple
If you only need to know if your device is up -or- outbound internet works -or- temperature (thermostat) is within threshold -or- available disk space is within threshold and so on and on and on…. this is LazyNanny™
Out of Sight
Many companies have a monitoring tool. But what if it fails, at night or during weekends?
No working connection
What if your network router "hangs". Now there is no way to get any data out to the internet or remote locations.
Multiple levels
Mail servers process outbound and inbound mail traffic but what if one or both of these routes fail?
Alert when it's silent
All of 'The Problems' result in alert notifications -not- being able to reach you and the outside world. Possible alert notification have gone silent…
LazyNanny™
This is where LazyNanny kicks in. LazyNanny will notify you by mail and SMS/Text of these failures. This never fails because it operates independent of your LAN and location.
Easy, reliable and affordable (or Forever Free)
Simple and straightforward pricing from $9.95 per month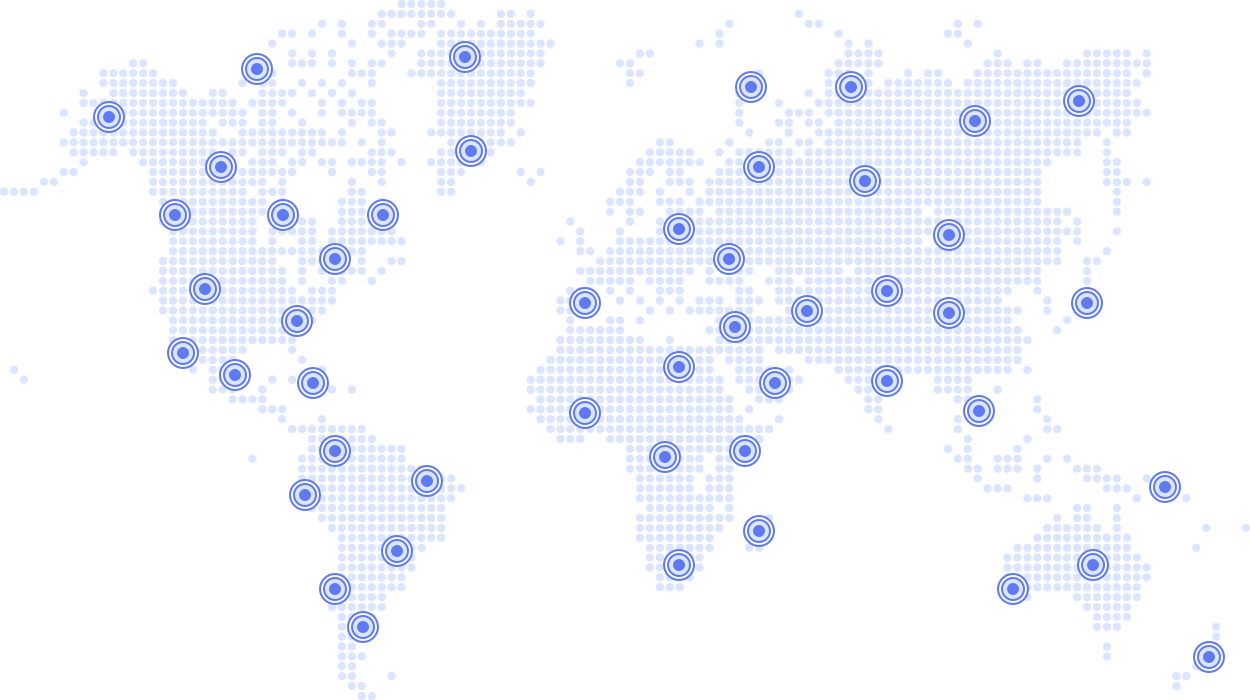 Enterprise ready
Enterprise products include server and service redundancy resulting in even higher LazyNanny™ service availability. On top of that, Enterprise clients will have the option to indicate in which part of the world the LazyNanny™ servers need to be located.
Network Unreachable
If connection to the internet is lost, your monitoring application will not be able to alert you or mail/SMS anybody. This is where LazyNanny™ kicks in. LazyNanny™ will detect this failure and send notifications. This is possible because it operates independent of your LAN.
Mailserver failure
Ever run into a situation where your mailserver(s) lost service? You think your business is running as it should, but in reality your monitoring service is unable to mail you.
LazyNanny™ will notify even if your smtp servers fail allowing you to take appropriate actions within minutes, minimizing business impact.
Monitoring server
However robust they may be, even monitoring servers can unexpectedly freeze-up/fail. If, on top, your business critical application stops working, nobody will know. Without monitoring your support desk will effectively be blind. LazyNanny™ will notify if this type of failure is detected because it operates independent of your monitoring server, network and location.
Forever Free
1 recipient
Email only
Community Support
Free
( Yes, Forever )
Single
1 recipient
Email or SMS
Ticket Support
$9.95/€8.75 monthly
Duo
2 recipients
Email & SMS
Ticket Support
$15.99/€13.95 monthly
Feature & option details
Forever Free

Single

Duo

Max Recipients
1
1
2
Email Recipients
Yes
Yes
Yes
Max email/month
5
30
100
SMS/Text Recipients
–
Yes
Yes
Max SMS/month
–
2
8
Grace time


Allow grace time before notifying

15 minutes
Set your own
Set your own
Max repeats


Repeat, just in case you missed the first one

–
Set your own
Set your own
Repeat delay
–
Set your own
Set your own
Recovery notification
–
Set your own
Set your own
Enterprise server location*


LazyNanny™ server country/region

–
Select
Select
* more Enterprise country/region availability upon request
** Wire Transfer available for annual subscriptions only

Contact
LazyNanny™
Teleport Blvd Suite 110
1043 EJ Amsterdam
Netherlands